Mastering Chiles Rellenos Workshop
$

50.00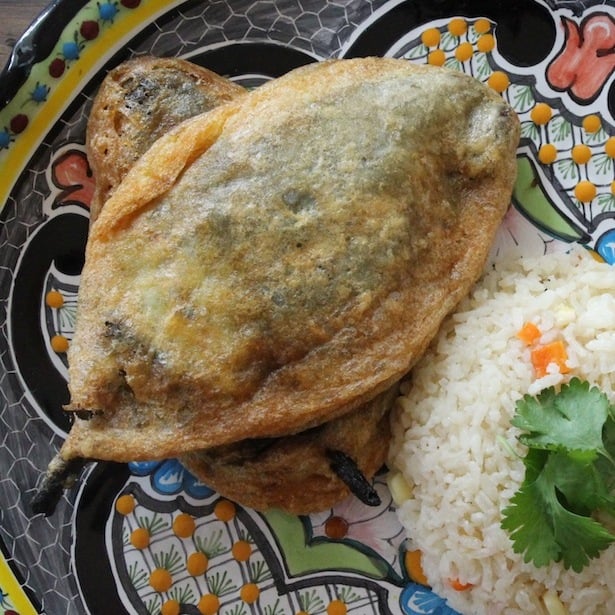 Learn how to make traditional chiles rellenos with Lola's Cocina. Chiles rellenos (stuffed peppers) are popular throughout Mexico and can be prepared a variety of ways. This hands-on workshop is two hours long and includes recipes, ingredients, and instruction. Students also sit and enjoy what they made in class in a fun, informal group setting.
Location: Highlands Ranch, CO (address is emailed upon registration)
If you would like to organize a private group class of four or more students for the Mastering Chiles Rellenos Workshop, please contact info[at]lolascocina.com with dates of interest.
WAIVER: I understand that by registering and purchasing this class for myself or another person, I agree to release and hold harmless Lola's Cocina, LLC from any and all claims or liability related to any accident that may occur to myself or the person for whom I have purchased this class while attending or in the process of attending this class. I acknowledge that cooking includes the use of knives and other kitchen utensils and that the use of these includes risks or can cause or lead to injury.
Share